How to Get Your Auto Body Shop to the Top of Google
Ranking on Google is no simple task. And to be blunt, there is no quick and easy way to get to the top of Google. As a matter of fact, if someone promises you the top spot for your desired Google search term within a week, run (don't walk) in the other direction. That person is lying to you.
The reason this is not a feasible promise is because Google sets the rules. There are many factors which go into who will rank for number one: and you can't quickly excel at all those factors. Mostly because many factors are outside your control completely. And even if your page meets ALL the best practices, it's still possible your business won't reach the top spot on Google for your preferred keyword.
That said, what gives you the best chance of getting your auto body shop to the top of Google? Here are a few tactics you can do:
Fill Out Your Google My Business Account
Google favors their products, like YouTube, Google Maps, and Google My Business. And any website linked to a fully filled out Google My Business Account will rank better. So, take some time and fill out every possible category, photo slot, services tab—whatever you can on your auto body shop's Google My Business listing.
Don't Focus on Search Engines, Focus on your Customer
Google's service is giving people the best results for their searches. If they don't do this, people will use a better search engine. Therefore, Google ranks pages which meet the visitor's needs higher than others. Focus your website and content on the person visiting the page—if you want to rank for "collision repair near me" provide helpful information and visuals about this topic on your page.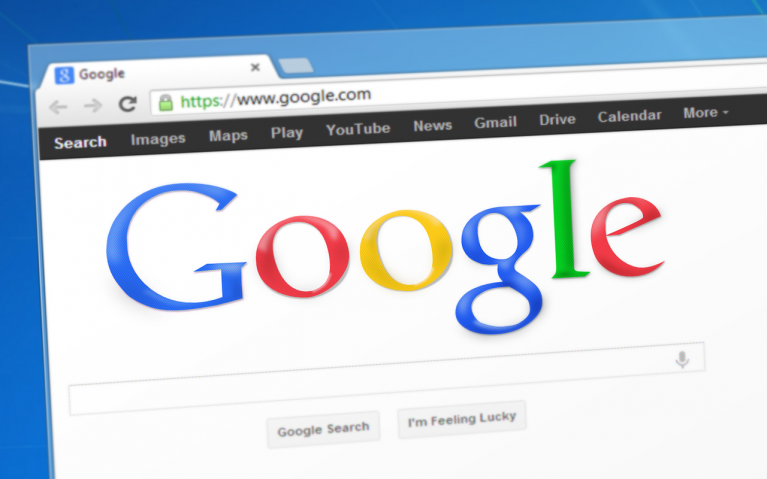 Consistently Create Valuable Content
You are the expert in your industry. Take some time out of each day and work towards creating helpful, quality content for your customers. Your content can come in many forms, here are a few examples of some useful content you could create:
Write a blog post answering a specific question you are frequently asked.
Record a time-lapse video of a project you're working on.
Post a survey or trivia question about cars on Facebook.
Share a behind-the-scenes photo on Instagram.
And more!
In truth, your options for creating content are endless. The idea is the more quality content you share; the more Google wants to bring people to your website because you are more likely to have the information Google search users are looking for.
Use Social Media
Speaking of creating content, be sure your share this content on social media. Social media is a huge factor in search engines, and signs point to it becoming even more important in the future. And in the auto-body and collision industry, a lot of the work completed is very visual. So just make it a point, every day, to share some of your documented photos to social media.
Start Doing Google AdWords
The best way to quickly get to the top of Google is to do Google AdWords. This is Google's paid advertising platform where you can select a search term, and pay the amount required to be the first result on Google. Now many factors go into how you will rank within the Google AdWords platform, as well as how much you will have to pay. Testing and tweaking will usually help you get better results, or partnering with a local Google AdWords marketing service, like AP Digital.
For help with ranking on google, or for more tips on how to rank yourself, keep in touch with AP Digital. Follow us on Facebook, or for more direct help, you can get in touch with us today for a free consultation on how we can help you take your business to the next level.