We've discussed the importance of listing your business and the necessity of making those listings accurate and consistent, but an area that we haven't yet touched on is categories. Business category is a field that many people either skip over or just throw in a generic "one size fits all" for their business. In doing so, they're losing out on a valuable tool for finding new customers.
As you've probably done so yourself, many people use search engines to look for a type of business. Maybe they want to send flowers to their mother or they've been involved in an accident and need an auto body shop. If they don't know the name of a business or want a selection of options in the area, they'll search by category. By adding the right category to your listing, you'll make sure your business finds a place higher up the list.
Guidelines for Picking Your Category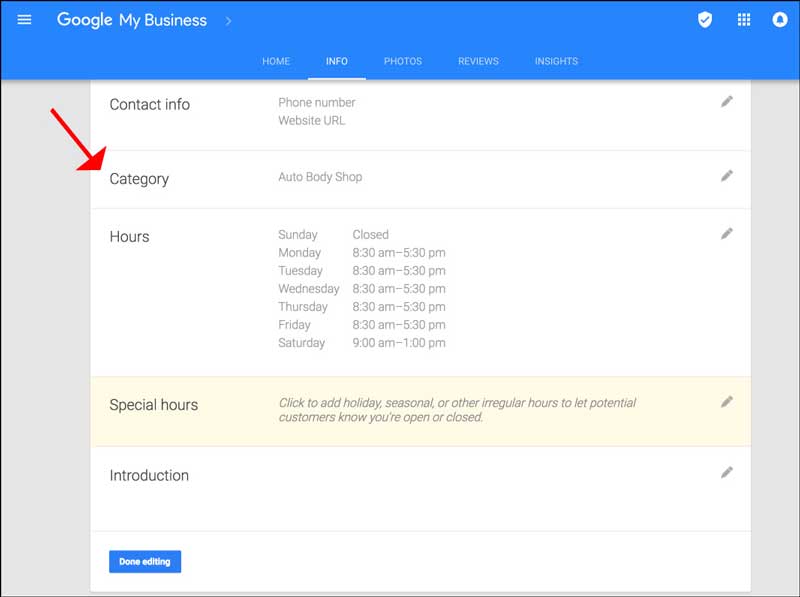 Google My Business suggests in their guidelines that your category should "help your customers find accurate, specific results for services they're interested in." Instead of just listing your business as a Restaurant, list it as an Italian Restaurant. Google further advises that you think about it in the form of "this business IS a…" instead of "this business HAS a…" When people search for your type of business, you need to be in the right category to be found.
While Google allows multiple categories, only the first category entered will be applied as your primary category. It's recommended that you use as few categories as possible. You should only use additional categories if the primary category doesn't cover the full scope of your business. For example, a car dealership that also has an auto body shop may have that as a secondary category. In the example below, Jeff Barnes Chevrolet also has an auto body shop division.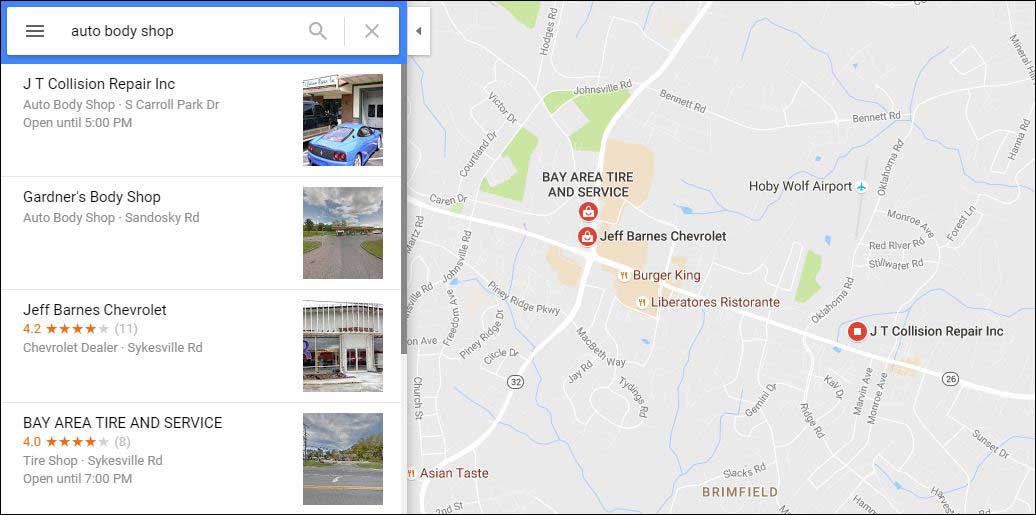 Most search engines will apply your chosen category to the variety of terms that may apply when people search. If they type in "flower shop in Sykesville" for example, the search engine will know to include listings that are categorized under florist. As the technology and algorithms developed, the search engines will get better at differentiating businesses and variations.
How Many Should You Pick?
This is one of those times that too many categories are just… well, too many. Especially when it comes to adding categories that are not relevant and specific to your business. Google's robots crawl the web and pull information from your website and other mentions of your business to confirm the relevance of your business categories. If they find issues, they will penalize you. This will have an effect on your ranking and you will find your business lower in the rankings or worst case scenario, not showing up at all.
If you're unsure which category is best for you, or the mix of options between all the aggregators and directories is too confusing, just contact AP Digital. We'll meet with you and go over the options for getting your business correctly listed on all the major directories across the web. With our Listing Distribution options, we can give you the tools or do the complete job for you.
You are the best person to know about your business and what you offer your clients. Don't leave it up to robots to decide what you do best; take the time to choose your categories carefully. A little time now could lead to bigger rewards later on.
Free Analysis
Free Local SEO & Social Analysis
Fill out a form today for a FREE Local SEO & Social analysis for your business.
Free Analysis