Your body shop website is showing its age. Five years ago it looked brand new and cutting edge. It presented your company in a way that made you seem like a major player in your industry. Today, however, when you look at it, you're reminded of old versions of Windows, or an 8-bit video game.
Finally, you decide it's time for a complete website redesign. A redesign can be an exciting new venture, initially. Unfortunately, that excitement can turn to panic when your website launches, and your rankings tank. All that effort you put into making your website look modern and beautiful has left you with a gigantic website that takes five seconds to load.
When it comes to building a website, one of the most important factors to consider is page speed. This influences how much time a customer will spend on your website, and how engaged they will be. Recently, Google released data that showed that 40% of customers will not stay on a page that takes longer than three seconds to load.
That's 40% of potential conversions a website can't afford to lose. Google has also indicated that page speed is now part of their ranking algorithm and as more visitors bounce off a page due to slow load times, it will have an additional negative impact on search engine ranking. As we all know, being higher on the SERPs has a huge impact on how many potential customers will click through to your site.
With our client, LG Auto Body, we had the opportunity to get it right from the beginning with a brand new site redesign.
Before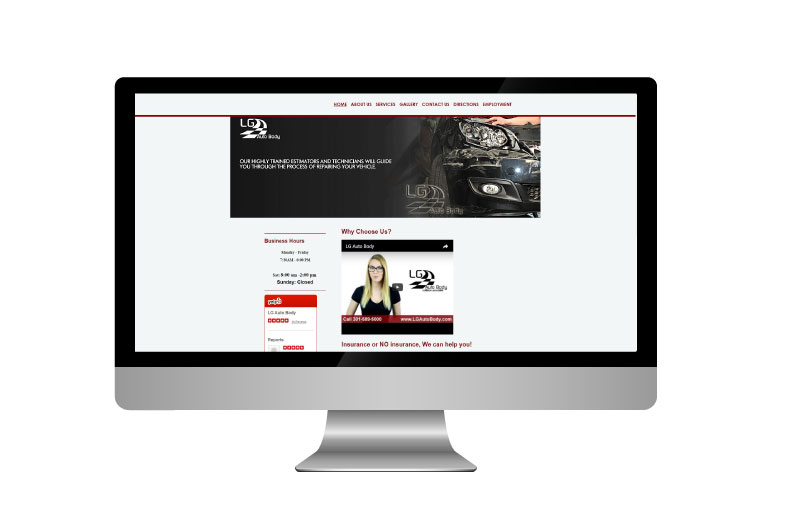 Above was LG Auto Body's old site. It was basic and didn't hit the mark when it came to user experience or search optimization.



And After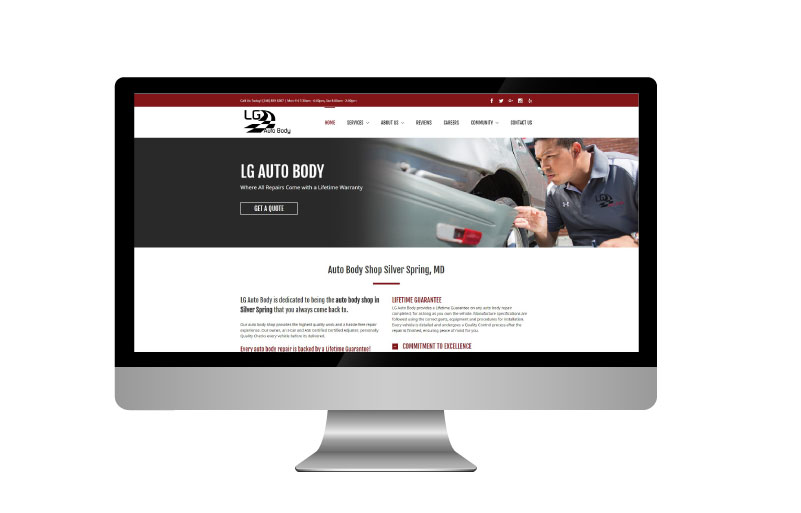 With their new body shop site, we took into account what elements would take time to load and questioned what was necessary to achieve a visually appealing site with great user experience versus what was just fancy graphics. We started at the design stage.
Designing the Elements
Elements that were discussed as options for the site:
What information the user would be looking for at first glance
Personalized images that directly relate to the business
Concise, easy-to-read content
Sliders – the cliché of website design – takes a long time to load, and doesn't actually add to the user experience, so left it out
Videos, while great for user experience and SEO, were lazy loaded and kept off of the homepage.
Google fonts were used, and we minimized our use to only two styles
Strategic placement of elements to optimize the user experience for conversions, taking into account mobile responsiveness and layout.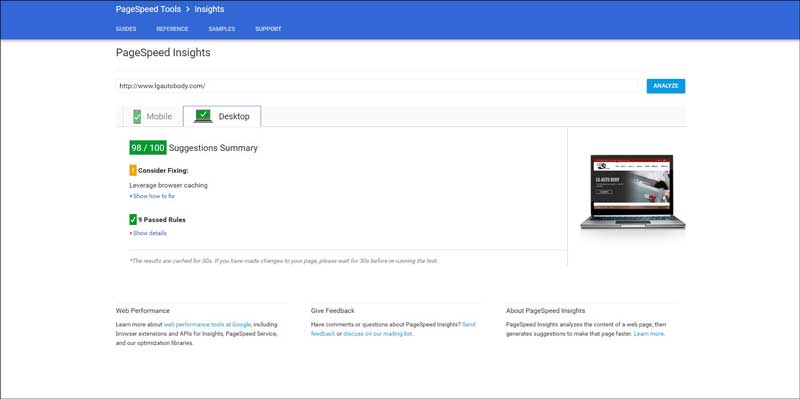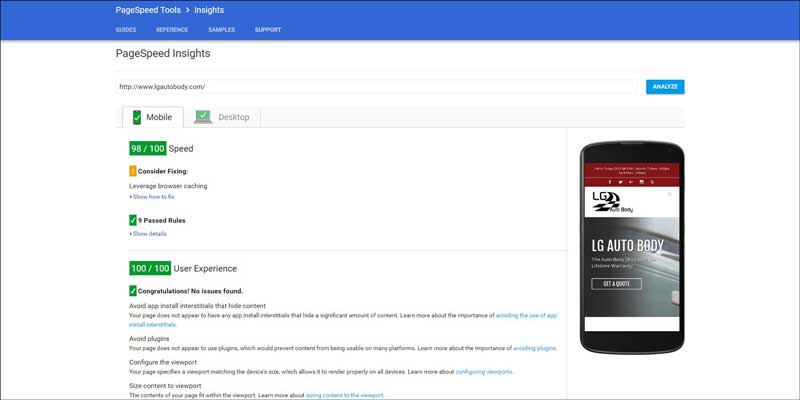 Optimizing for PageSpeed
By using PageSpeed Insights, webpagetest.org and gtmetrix as a guideline, our developer was able to make an impact, achieving 98/100 score on desktop and 98/100 score on mobile. This was attained by:
Enabling Gzip compression, bringing down the total page size and decreasing the "time to first byte."
Leveraged browser caching, improving loading times for repeat viewing
Optimized all images to reduce loading time
Prioritizing content above the fold so that the initial view loads faster. While that area of the screen is being viewed, the rest of the content loads
Compressed the HTTP so that fewer requests were made to the server
The host was changed to a better responding server
Optimizing for Local SEO
We didn't stop there. In the local area, LG Auto Body had consistently been running second or lower on Google's search engine Snack Pack. With a focus on local SEO and keyword placement, we were able to move them to the top of the Snack Pack.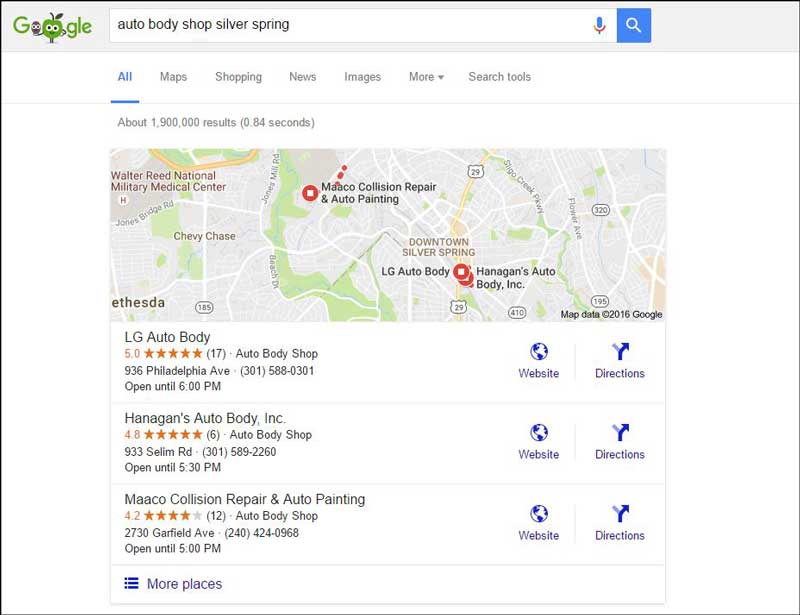 It was important to us that we could deliver a body shop website that would make an impact as soon as it was launched. By working on these areas from the beginning, we developed a site that fulfilled the local SEO requirements and optimized page speed while still being visually appealing. And even better, a very happy client.
To view their website, visit lgautobody.com
Are you considering a redesign of your auto body shop website? Give us a call at 800-968-7981 or click here to contact us online today for a free site audit!