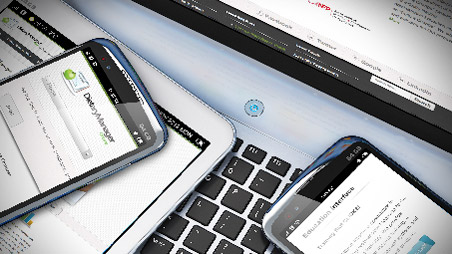 Conversion Rate Optimization
If you've been browsing through a few pages of this site, you've likely read something about search engine optimization (SEO) or, perhaps, pay per click (PPC) advertising. These marketing elements were developed to increase site traffic; however, there's another element that's arguably more important.
Where's the value in a site visitor? If they look at a few pages, view some images, and then leave, where's the value in that visit? Value is added when a site visitor behaves in a similar manner, but before leaving, they decide to sign up for your emailing list, fill out a contact form, or purchase an item.
Value Lies in Conversion; ROI Lies in Conversion
How do you define a lead? How much is a lead worth to you? The answer to these questions is often where conversion optimization begins. The goal is to generate as many leads as possible. So, what can be done to drive conversion? There are typically many options to choose from, but in order to get it right, we need to test out a few ideas, give those ideas a tune-up, and test them again.
To start, let's find out what site visitors are attracted to and what they're not attracted to. What pages are they viewing? What are they clicking on? How far down are they scrolling? Based on the industry you're working in, we can collaborate to develop measurable conversion goals. AP Digital has an experienced digital marketing team that can discover conversion opportunities for your business. Set the value of a conversion for our team members to give us a strong understanding of what needs to ensure you receive a great ROI.
Does your site get lots of traffic but have a low conversion rate? Let's dive in and take a look. Call us at (800) 968-7981 or click here to get a free site evaluation.