We recently worked with Maryland Fire Equipment Corporation on their eCommerce Website Redesign with the goal of increasing sales through a responsive website with ultimate usability.
Maryland Fire Equipment Corporation has been providing fire, rescue, and safety products and services to firefighting and rescue personnel since 1961. The mom and pop shop relied on their tight-knit relationships with firehouses and salesmen for the majority of sales.
As the internet changed and their online store failed to keep up, they were in need of an eCommerce store that worked and a website that responded well to mobile phones, tablets, and desktops. Below you can see their previous website.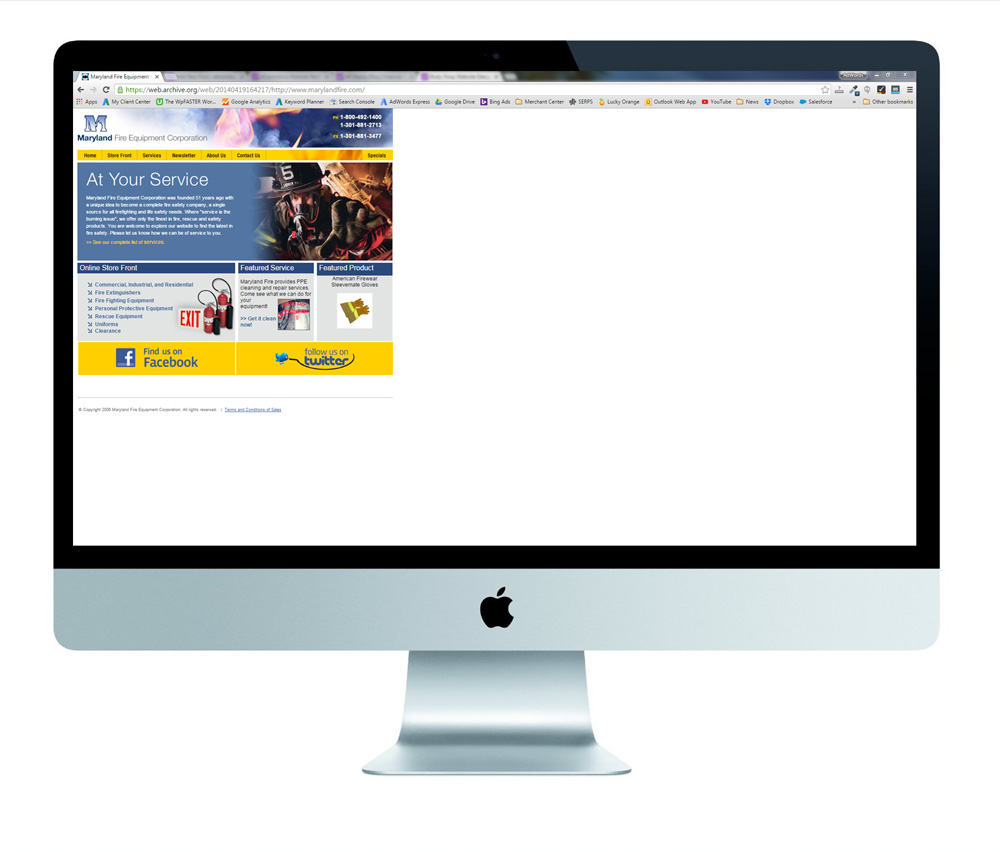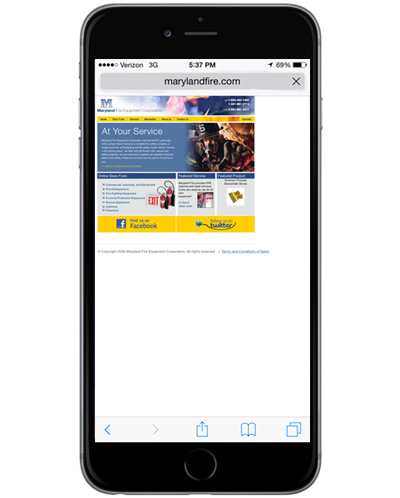 The new design incorporated the look and feel of the Maryland Fire branding but catered to a fast-paced digital world that demands a responsive website layout.
To view their website, visit marylandfire.com…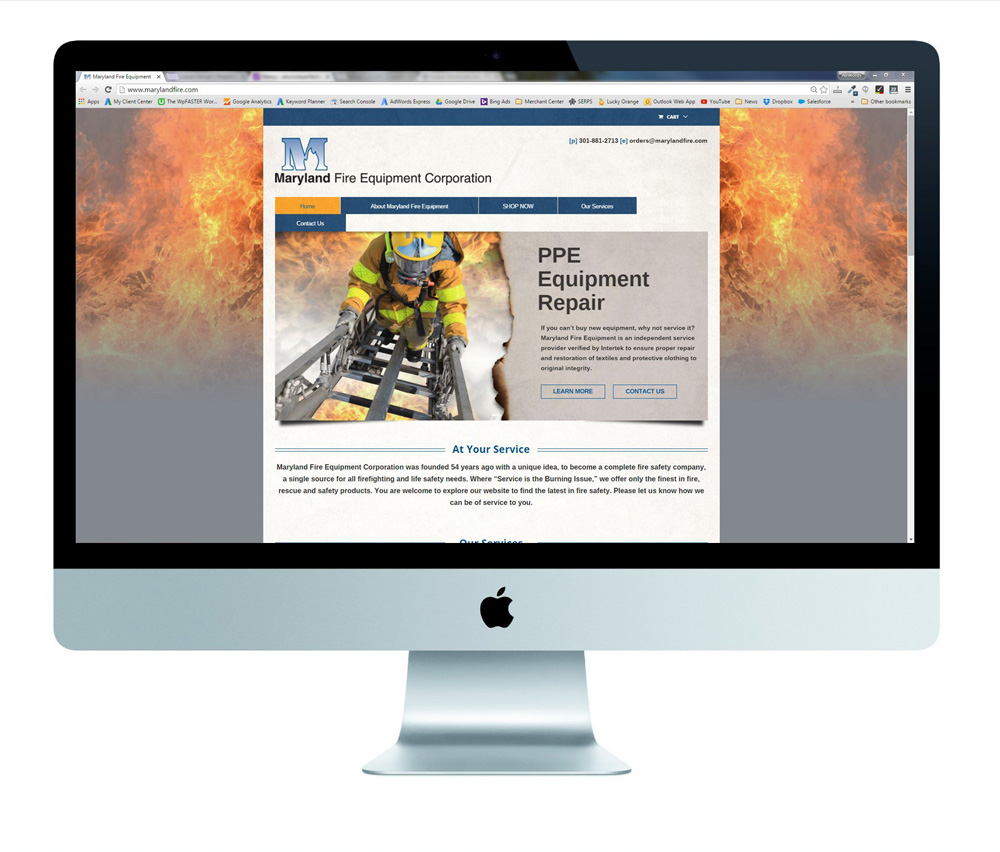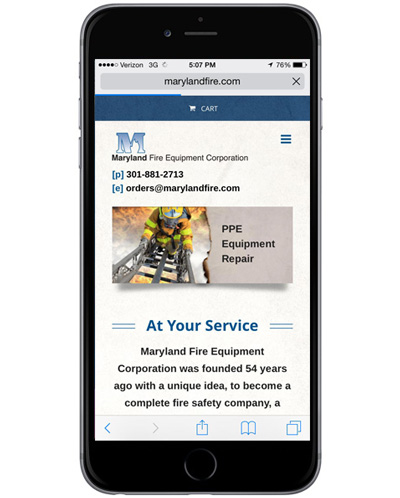 Are you considering a redesign of your eCommerce website? Give us a call at 800-968-7981 or click here to contact us online today for a free site audit!