How Can I Get More Likes on My Social Media Page?
The question of how to gain more social media 'likes' has been around since the first page was built. Whether it's likes, followers, or fans; this number of people interested in your page is a great, built-in way to determine success. But should we really be focusing all our efforts on gaining 'likes'? Will this end up hurting our social media pages in the long run? How can we gain 'likes' in a healthy way?
We answer all of this and more below.
The Case for a Focus on Likes
When does it make the most sense to focus your efforts on gaining likes for your page? The right answer is all the time. Whether you have a brand-new page, or an established one, new page 'likes' are important to growth and exposing new people to your business.
That said, focusing solely on likes just to get likes will grow your audience inefficiently. Here's why.
Let's say you create a social media campaign and a focus on getting 1,000 new Facebook likes in one month. You create a contest where anyone who likes your page is entered to win an iPad. This sounds good, except the issue is you sell horse riding apparel. The prize will attract all kinds of likes to your page—from people who will have no interest in your products when the contest is over.
While you did grow your audience, the new followers will not engage with your regular content because it is not interesting to them. This, in turn, will lead to a drop in your page's ranking.
Why does this happen? Facebook ranks your page's posts based on how often those who see your posts engage with it. If your audience is full of people not interested in your content, then your content will rank worse than it did when you have 1,000 less likes.
How Do I Get Likes on Social Media the Right Way?
The best way to get likes on social media is to create content your ideal audience would be interested in. And you figure this out through testing and trying new things. When you find the types of content your audience likes, use the appropriate social media channels to promote this content.
To give an example, a collision repair shop could take before and after photos of cars they worked on. This gives visual validation to potential customers that you do good work AND that other people trust you with their cars.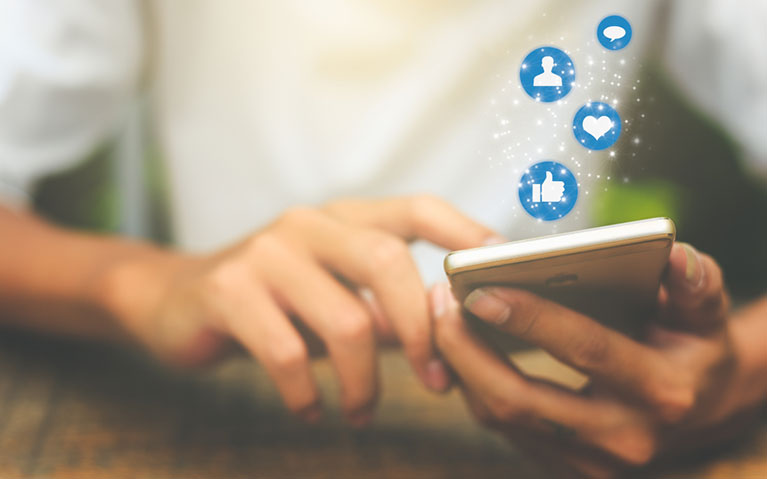 How do I Quickly Get Likes on Social Media?
Sometimes, we have a need for likes to grow a bit faster than an organic strategy could ever achieve. The most common example of this is an owner or investor who wants to see growth in social media followers. So how do you grow your social media following quickly? Using paid social media ads.
What Type of Ads Will Help Me Grow my Audience?
There are two type of ads which will grow your audience. Ads focused on telling people about your page and asking for a like, or ads which offer a promotion or entry to a contest which is relevant to the type of products and services you offer. To give a good example, a vehicle paint shop may offer a contest where entrants are given a $50 off coupon for a detailing service if they like the page. Another example would be a contest for a "get your vehicle towed for free" card which doesn't expire and can be used within 20 miles of your auto body shop. The options are endless but the idea is the same: offer up relevant prizes so you're only attracting folks interest in what you are selling.
So Where Do We Go From Here?
The first step is finding out your ideal customer. Then, you need to figure out the types of posts, content, and offers which they are interested in. Figure these things out, and then serve those ideal posts to your ideal customer.
For more help in figuring out how to efficiently grow your social media audience, take a moment and speak with an internet marketing company who specializes in your industry. They will be able to help you in determining the best use of your time and budget and help you grow your page to size you are happy with.