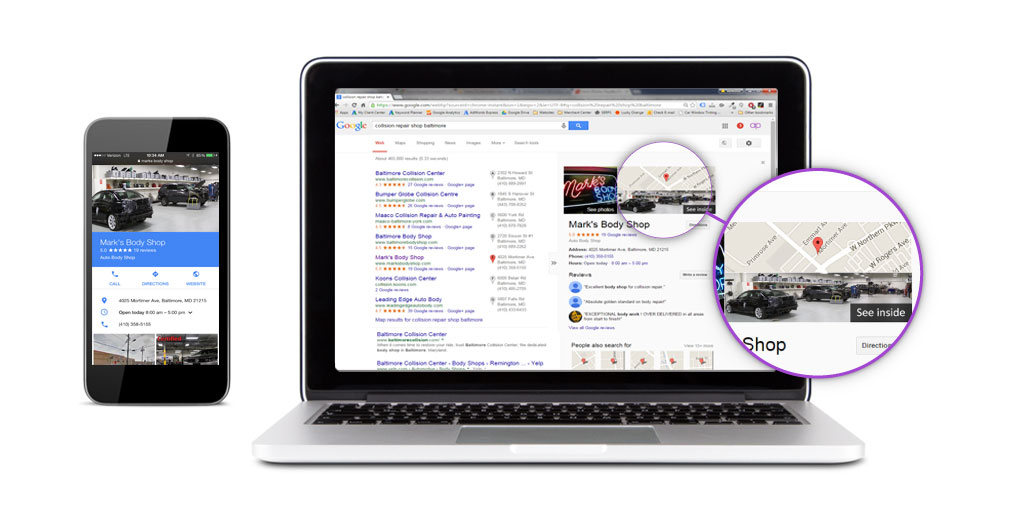 Google Business View
Are you a local business trying to get more people in the door? Introducing Google Business View – the newest way to showcase your business and store front, influencing web users to choose you over the competition. Google allows Google Certified Business View photographers and agencies to take 360 degree photographic tours of the interior of their businesses!
1. Connect with a Google Certified Business View Agency
Once you reach out to an agency, a certified photographer will schedule a time to survey how many "points of interest" there are at your local business. From here, the agency would put together how much time will go into your photo shoot.
2. Schedule a Photo Shoot of Your Business
After the initial site survey, your trusted photographer will perform a 360 degree shoot of the main areas in your business, averaging 1-2 hours.
3. Relax While Your Photographer Does the Rest
Your Google Certified Agency will upload, edit, and publish your Google Business View Tour to your Company's business listing within 6-10 days.
Success Stories – What Do Customers Have to Say?
Check out what Google Business View customers across the country have to say about the new Google feature for their business.
Case Study – Restaurant Week in NYC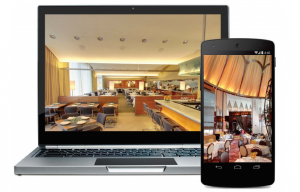 NYC & Company is New York City's official tourism and marketing organization, serving the city's 8 million residents and 52 million annual visitors.
In the summer of 2013, 294 restaurants participated in NYC & Company's 21st annual NYC Restaurant Week™. To help these restaurants attract more customers, NYC & Company wanted to incorporate new informational features on its restaurant listing pages.
55% of all participating restaurants had Business View and results showed that diners were more likely to reserve a table at those restaurants. In New York City's competitive food scene, this compelling visual imagery offered these restaurants a valuable edge.
On average, restaurant listings that included Business View had a 30% higher click through to reservations
Visitors who viewed Business View for a given business clicked through to make a reservation 50% of the time (20% more than visitors who didn't view Business View)
84% of 1,300 surveyed customers said Business View played a factor in their restaurant choice
Simple, Affordable, Effective
Give yourself the opportunity to earn more business. For more information, give us a call at (800) 968-7981 or fill out a contact form!