Selling something on the internet isn't always as easy as you had originally thought out in the beginning stages of starting your e-commerce store. There are thousands of factors that play into your audience's decision to make a purchase or not. Understanding those factors and adapting your website around them is the key to ensuring your website performs as its intended.
Whether you're starting your first e-commerce store, or looking for ways to improve your current site, these tips will give you a better idea of how to e-commerce.
Simple Layout

Your website is competing with thousands of other e-commerce sites and they're all just a click away. To keep your visitors on your page for as long as possible, you want to make sure their experience is as effortless as possible. If your visitors have trouble finding what they're looking for, they're going to leave (or "bounce") in a matter of seconds.
Your visitors should be able to find things like the shopping cart, shipping terms, and other important information without having to dig through your website. Stick with a simple layout that makes it easy to navigate your site and you should notice an increase in time spent on each landing page.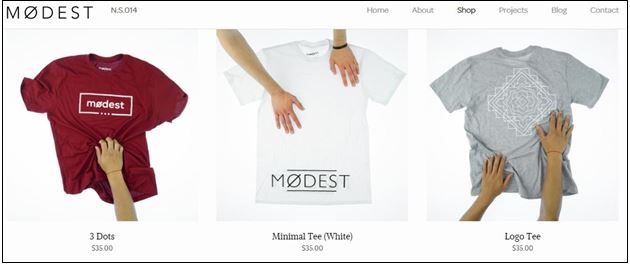 Sorting Options

If you sell a wide array of different products, use categories, tags, or landing pages to separate them in a way that makes the most sense to your target audience. This will make it easy for your customers to find what they're looking for without using a search bar or scrolling through multiple pages.
As a rule of thumb, don't mix items like dress clothes and sports equipment because the chance that someone is looking for both is highly unlikely. Instead, use a filter that will separate them into distinct categories.

Complete Product Descriptions

Since your store is virtual and your products can only be seen as a picture, you have to be descriptive when giving information about your products. Don't leave out any details that your customers might want to know. Otherwise, you may have to deal with the hassle of returns and bad reviews.
When you buy something, you want to know exactly what you're getting and any performance or sizing characteristics. If you sell clothing and use models as product pictures, provide the dimensions of the model and what size they're wearing so your potential customers feel more confident that they're purchasing the right item.
Easy Checkout

In order to make a sale and complete the overall goal of your website, you must have an easy checkout process. If your customers can't get through the checkout process, then technically they're not your customers just yet.
Avoid losing customers by accepting all major credit cards, and clearly define required fields during the checkout process. After the order is submitted, direct your customers to a thank you page. This will not only give you a chance to thank your customers with a unique message, but also will give you the ability to track goal conversions.
Use Analytics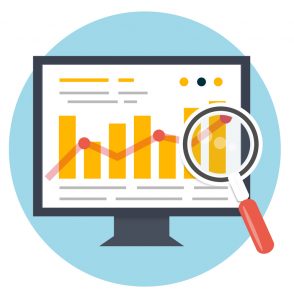 Most e-commerce platforms such as Shopify, come with some sort of analytics tool to track your website data. Use your analytics as a tool to improve your e-commerce website in every way you can. If you see a spike in sales, it's probably because of a sale you ran or a change you made. Study your websites analytics to understand what works and what doesn't.
If you make substantial changes such as lower the price of a product, make note of when you made the change so you can track the data through analytics. The key to maintaining a successful e-commerce site is understanding your customers and meeting their needs.
If websites aren't your forte or you have trouble following along with the lingo of internet marketing, let AP Digital help. We love to showcase our talents by driving sales for our clients!