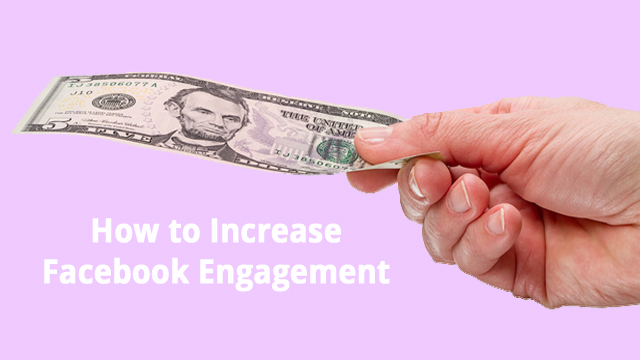 If you've used Facebook to promote your business, you've noticed that it's become increasingly more difficult to get your followers to engage with your posts.
As you're probably aware, as soon as Facebook began offering paid advertising options like promoted posts, they also announced that "Pages organically reach about 16% of their fans on average."
Many small business owners report an even lower percentage reach on posts that they haven't paid to sponsor. Recent case studies have shown that the organic reach for posts ranges between 3% and 9%.
Is this move towards Facebook as a paid advertising platform frustrating? Yes. Is this a reason to abandon your Facebook page? Absolutely not. Facebook is still a great way to connect with potential customers in your market and build your brand.
Even though you may have to pay to make sure your Facebook posts reach your audience, the necessary budget isn't going to break the bank. If you're using an approach that would have gotten you a high rate of organic engagement in the "pre-paid" days of Facebook advertising, you can get great results with boosts as low as $5.


Have an Engaging Facebook Marketing Strategy
The first step in developing the most cost-effective and engaging Facebook marketing strategy is to think about the kind of content that you're going to post. You should ask yourself questions like:
"What kinds of things do people respond to on Facebook?"
"What kind of things do people prefer not to see in their Facebook newsfeed?"
"How can I incorporate this into my Facebook marketing plan?"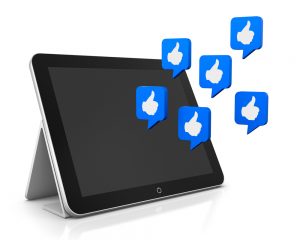 Facebook has been asking themselves those questions as well, and has concluded that what people don't want to see are overly "promotional" content.
In an announcement on their blog in January of 2015, Facebook announced that "As part of an ongoing survey we asked hundreds of thousands of people how they feel about the content in their News Feeds. People told us they wanted to see more stories from friends and Pages they care about and less promotional content."


What Makes a Facebook Post "Too Promotional"?
Facebook identified several traits that made posts feel too promotional to the people they surveyed, including:
1. Posts that solely push people to buy a product or install an app
2. Posts that push people to enter promotions and sweepstakes with no real context
3. Posts that reuse the exact same content from ads
Many business owners will look at these three criteria and say, "If we're not supposed to promote our products and services, and aren't supposed to post about offers, what are we supposed to post about? Isn't that the purpose behind posting to a company Facebook page – to promote the business?"
Yes, the purpose behind posting to a company Facebook page is to promote the business, and some of your Facebook posts should promote your products and services or drive people to sign up for things like coupons or special offers. You can still get engagement and a return from these kinds of posts. There are, however, two factors to consider:
1. With Facebook's January 2015 algorithm change, limiting the organic distribution of promotional posts, those posts will reach significantly less than 16% of your followers.
2. In order to get those promotional posts to reach a significant audience of potential customers, a budget must be set aside to sponsor those posts.
What Kinds of Facebook Posts Are Most Engaging?
While there is still an important role for promotional posts on Facebook as paid ads, you're probably also asking yourself, "What other kinds of content is there for my business to post, if we're not being promotional?" And if you've put some time into answering the question, "What kinds of things do people respond to on Facebook?" you've probably already got some ideas.


Customize Your Facebook Marketing Plan to Your Audience
Your Facebook marketing objective should be to understand the audience that has liked your page so that you can give them the kind of content that they'll respond to. Know that many of the people who have liked your page have done it because they are a past customer who appreciates the products or services that you provide.
For example, the Facebook page for an online jewelry store could set shopping, fashion, and clothes as other interests of their customers. You can use this knowledge of your audience to identify the content that you can create that will be especially engaging to them.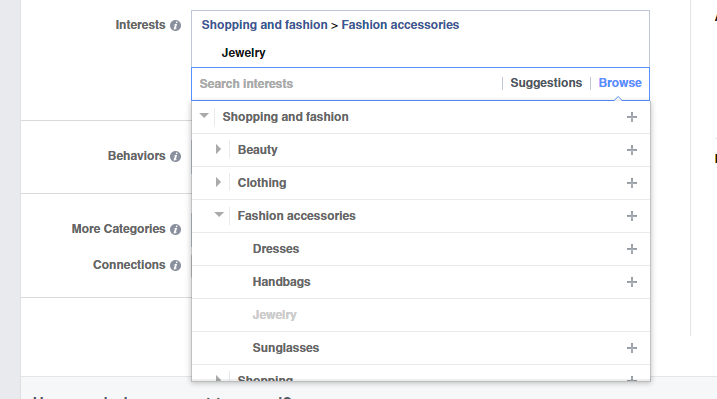 A great organic way to showcase your business is to share pictures and videos of your products and services to your Facebook. Pictures and videos have always been among the most popular and naturally engaging types of posts that you can create on social media. Furthermore, when you consider your audience and their interests, they are more likely to like or share content they find the most interesting.
So if your business specializes in making boats and you post a picture or video to Facebook of one of your boats out in the Florida Keys where everyone is smiling and having fun, it has a much higher chance of being liked and shared than just a picture of your boat sitting in a marina.
Whenever possible, give your audience the kind of content they would respond to if their friends posted it. It just takes a little creativity to come up with something that feels more like an interesting interaction than a hard sell. Remember, Facebook is a social network. Keep it fun!
Pictures vs. Video
Conventional wisdom has always supported the idea that photographs are the most engaging form of content. As recently as last April, studies showed that photo posts accounted for 87% of engagement on the top 10% of brand posts. In the past year, however, studies have shown that there has been a major change in the organic reach for photographs on Facebook.
Since at least October 2014, video has become the most engaging form of post on Facebook, with 8.71% of video posts organically reaching a page's followers versus an abysmal 3.73% for photo posts (granted, you may feel that an 8.71% organic reach is abysmal, but we'll get to the solution for that below).
CEO Mark Zuckerberg signaled this huge push towards video content, saying in March 25, 2015: "Five years ago, most content on Facebook was text. Now it's photos. Fast forward five years and it will be video."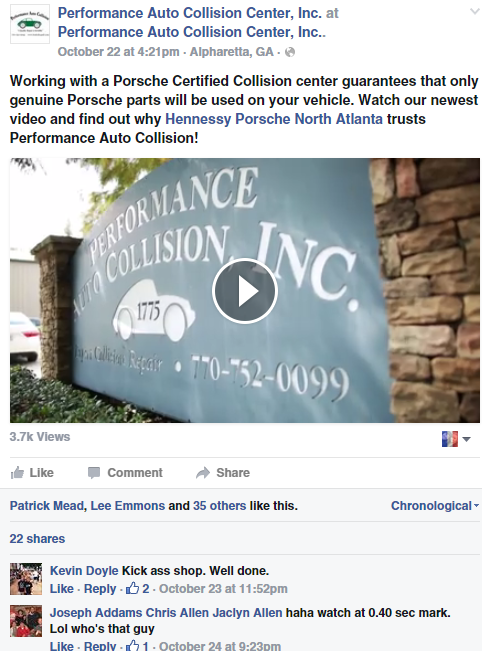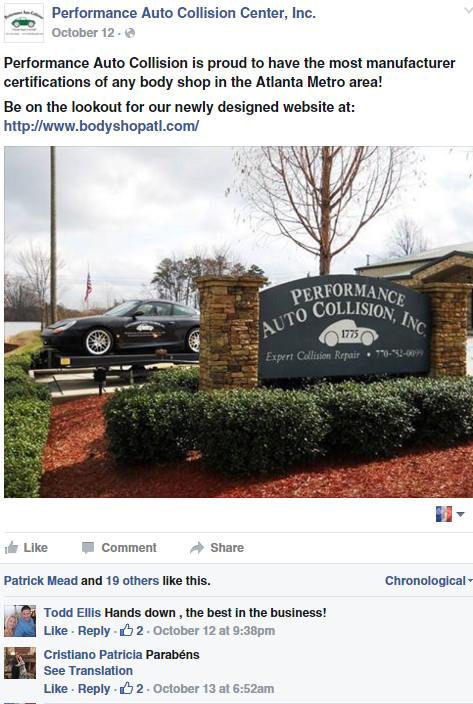 Businesses that want their Facebook page to have a better unpaid, organic reach should consider increasing their video output. Of course, this doesn't mean creating a huge production every time you want to post something. It might be as simple as putting your iPhone in video mode instead of taking a still picture of your product. If you offer services, a video is a great way to show you or your team in action.
While this does mean business owners and anyone running a business Facebook page should seriously consider increasing their video posts, it doesn't mean that you should stop posting photos to your Facebook page. Even though Facebook has reduced the organic reach for photos, this hasn't changed the fact that people still find images compelling. If they see great images of products or services related to their interests, they're still very likely to like or share them. The trick is to make sure they see your photos in the first place.


$5 Goes A Long Way on Facebook
Facebook is a paid advertising platform. This is a fact we all have had to accept. Some people are, understandably, frustrated by this transformation, feeling that they're suddenly being extorted, no longer able to reach their audience without paying.
The bad news is, there's nothing we can do about this change but move on, accept Facebook for what it's become, and assign a budget. The good news is, you can have an effective Facebook strategy without breaking the bank. Boosting posts for as little as $5 has been proven to have a big impact on performance and reach.
A recent case study showed that a $5 boost can consistently increase that post's reach by over 10 times .
If you implement a strategy using naturally engaging posts, of genuine interest to your audience, boosted for $5, you'll go far with Facebook. Even a boost of only $5 can ensure that a significant number of people see your engaging post. Then, when those people like and share that post, their Facebook friends will see it and engage with it, creating a mini-viral effect.
Without that initial boost, however, practically nobody will ever see your post, making it impossible for that mini-viral effect to occur.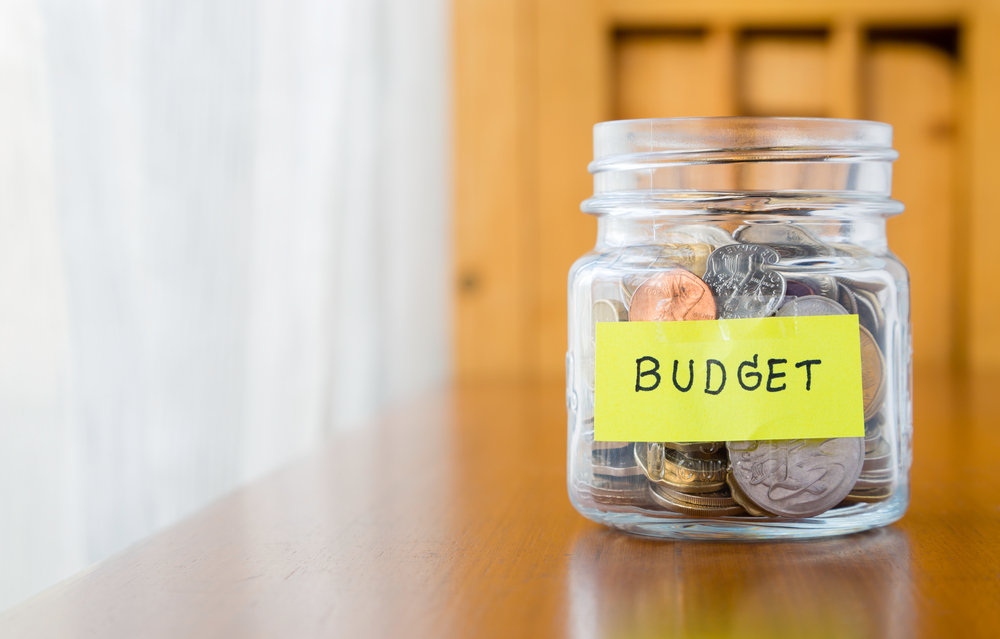 If you're still not sure about a paid Facebook strategy, you can test it at very little risk. Give yourself a budget of $20/month, and choose four engaging posts, posts that don't feel like "hard sell" advertisements, and see if $5 gets your audience to interact with them. Compare them to other posts that you don't promote, and see if your boosted posts get more organic engagement, in addition to the increased paid engagement.
Test some promotional posts with information on special offers and deals, thinking of them as paid ads. Keep in mind that 45% of people who like a Facebook page do so for inside information on deals, and just because Facebook doesn't deliver promotional posts organically, doesn't mean they don't have value as paid ads.
Especially for business owners who want to use Facebook in the most cost-effective way, this is an opportunity to be creative and connect with potential customers. Think about why your audience is on Facebook, and why they share things with their friends.
If you can treat your company page as a community of like-minded people whose interests are aligned with the mission of your business rather than as a platform for delivering promotional ads, you can go further than ever before with Facebook. Having a solid social media marketing strategy is the first step on how to increase engagement on Facebook.
It's just that now, it's going to cost you a little bit of money.
If you're not comfortable with developing a strategy that works for your business, leave it to AP Digital!
Call a Digital Media Strategist at (800) 968-7981 or click here to submit a contact form!