It's hard to sell a secret. To be found, you need to put your business out there. Up front and bold, where everyone can find it.
But there are hundreds of directories online, how do you get listed on all of them? Before you start whimpering at the thought of hours you don't have to spend in front of a computer working through directories, let me reassure you. There is a much easier solution. Before we get to that though, let's start with some basics.
Why do you need to be listed everywhere?
Every second of every minute, search engine robots are crawling the web looking for citations. Citations are your NAP (Name, Address, and Phone) on sources all over the web. They use these citations to confirm details about your business. As your business is validated, your visibility in the local search rankings will improve.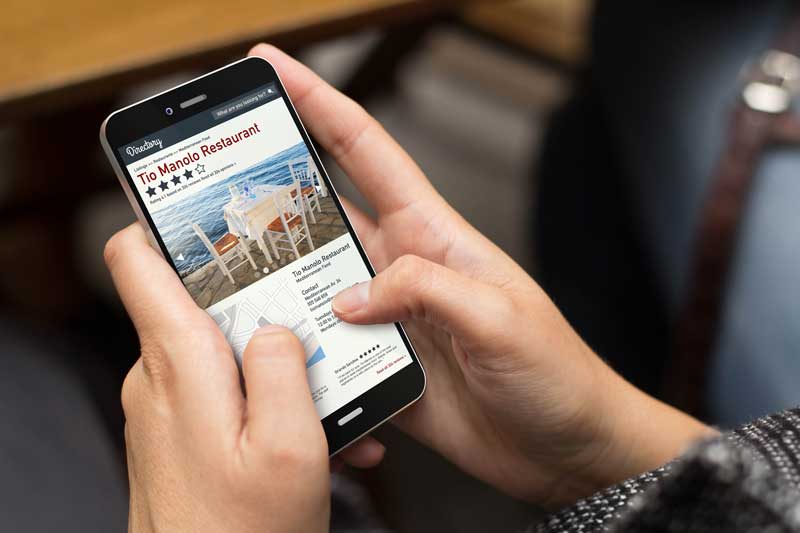 Why is it important to be accurate?
When search engines look for your business citations on the web, they match the information they find to the information they know about your business. If the information is different (even as simple as an LLC on the end of your business name that you don't usually add), they may think it's a different business. If they find the wrong information often enough, they may even consider it to be the correct information and update their records accordingly.
Best practice is to start with how you enter your details into Google My Business. From there, every other entry should match precisely. For more information on listing consistency, check out our blog Cleaning Up Shop: Why Listing Accuracy Is Vital for Local SEO.
Data Aggregators
So back to the solution. How do you get your business listed on all those directories? Luckily for you, there are 4 main data aggregators (Neustar (Localeze), Infogroup, Acxiom, and Factual) that feed information to the complex ecosystem of directories.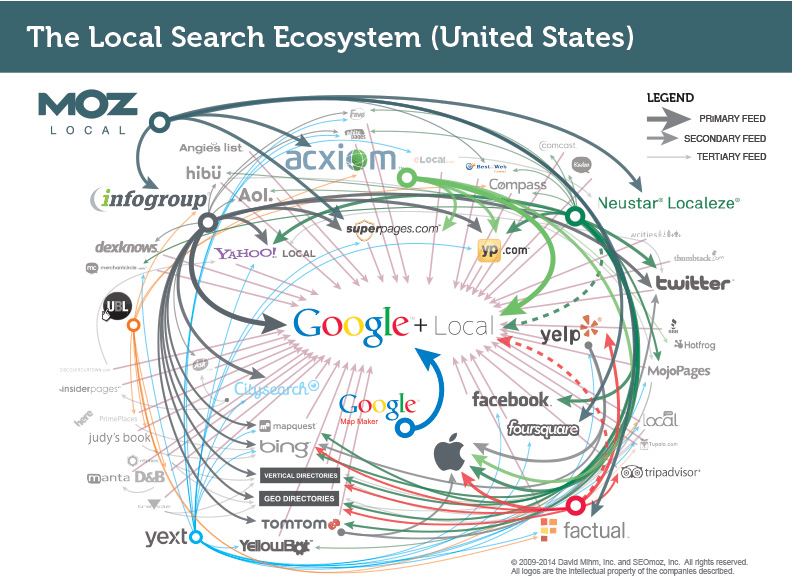 The Moz Local chart above shows how sites get information from each other and the aggregators. With all this cross flow of information, your citations are constantly being picked up and transferred across the web. Imagine if you had to do all this manually?
The reality is, it's essential to your business that you access the abilities of the aggregators. At a minimum, you should be hitting the 4 main ones (Yext only covers 3). The aggregators do more than just populate the internet with citations and mentions of your business. They clean up any other incorrect data out there, keep it clean and make it easy to update your information as your business changes and grows.
Other people manipulate your information without warning, intentionally and unintentionally. You need to be assured that the correct information is published and being passed around. There are the reasons already stated; validation and local SEO. You also want to know that when your customers call you, they call the right number. If they visit your business, they know where to go. If they turn up at the advertised opening hours, someone is there to greet them. If your customer gets the wrong information, they will lose trust in your business.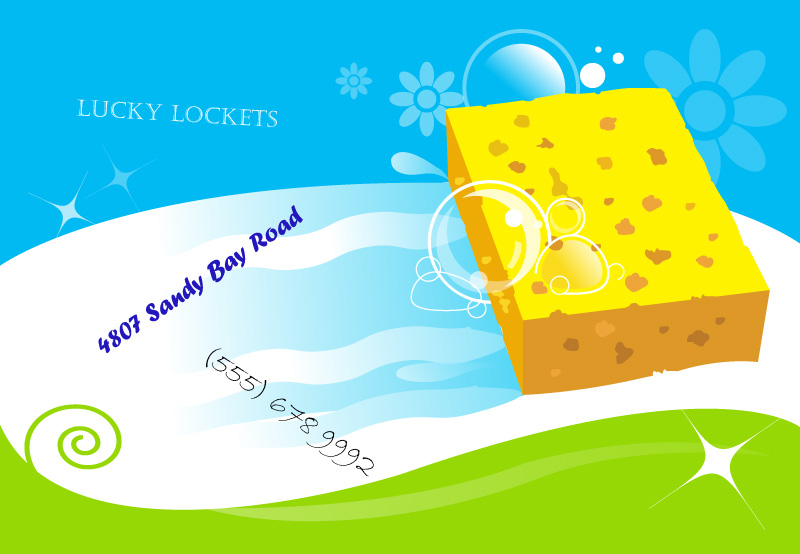 As quickly as you've sent out your correct data into the big wide internet world, somewhere incorrect data is waiting to challenge it. The cleaning of your data is not a one-time job; it's a repetitively evolving environment. It's not enough to do it once a year like a spring clean (despite those who tell you that's all you need). Think of the internet as a bathroom. It needs to be scrubbed regularly.
AP Digital uses software that corrects and maintains your business data on the 4 main aggregators, which they are referenced by over 300 directories. If you move address, change your phone number or close for a holiday, make the change in your Business Center, and leave our platform to do all the work for you.
We also offer a more proactive service called Listing Sync Pro, which will search for your citations and take active control. Your information will be continually synchronized on over 40 sites, ensuring your information stays correct.
Save your work hours for what really matters – your business. Your customers are searching for you, don't make finding you a treasure hunt.
Free Analysis
Free Local SEO & Social Analysis
Fill out a form today for a FREE Local SEO & Social analysis for your business.
Free Analysis