Your Listing Across 4 Data Aggregators
To be found, you have to be everywhere. List your business with the 4 largest data aggregators, who will spread your listing across every major directory. Regular updates will take care of duplicates and inconsistencies, ensuring accurate, high quality citations across the web.
Find out more about how to Let Data Aggregators Do The Hard Work for You.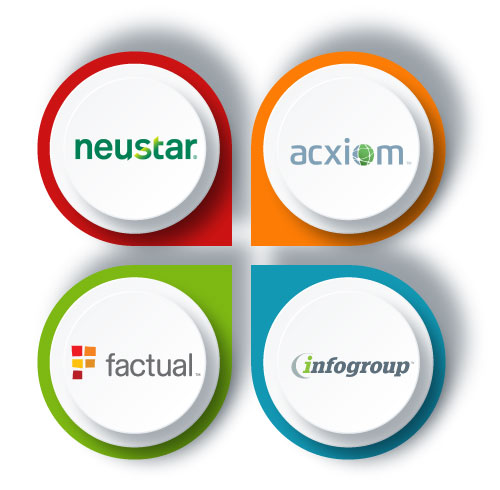 It's not enough just to be listed.
Click below to find out why it's so essential for all your listings to be accurate and consistent.
Your customers use GPS systems to find you. Click the link to read more about the importance of being listed in vehicle GPS systems.