Subaru to Launch Certified Collision Center Network Program in 2019
Subaru, the car brand known for safety, is taking their focus on quality one step further. After a successful pilot program, the Subaru Certified Collision Center Network will finally open up to the public. In short, this means customers who take their vehicle to a certified Subaru collision center will be receiving the same level of love and integrity Subaru expects from its own brand.
Certified Centers Use Manufacturer Parts and Procedures
Peeling back the main branding message from Subaru, this is also about quality parts and installation. Subaru is known for its safety and quality vehicles. Which means substandard procedures and parts don't fit their brand.
The collision center network, like most other car brand's network programs, ensures shops in network use Subaru parts and techniques. This way, when a customer has their vehicle worked on by a certified shop, it will run like a Subaru was meant to run.
This is a Great Thing for Shops and Consumers
Standardized programs, like the one Subaru is rolling out, are great for both shops and consumers. Being open to the public means any qualified shop can join, and the certification itself means consumers can rest assured their repair is top-notch.
Brent Betts, Senior Digital Marketing Consultant at AP Digital, reacted to the announcement saying, "It's great to see Subaru launching their new certified collision repair program." Brent explained that, "Certified repair is a win-win for everyone putting properly repaired cars back on the road and I expect this program will see early success with safety-conscience Subaru owners."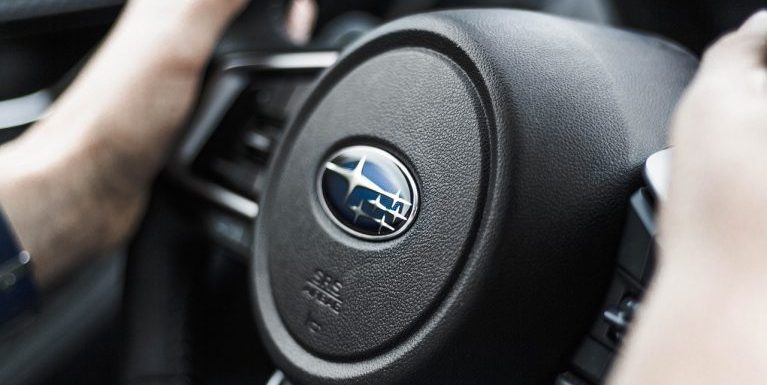 How much does the Subaru Collision Network Program Cost?
The cost of the Subaru Collision Network Program will be an annual fee of $3,200 according to Auto Body News. This will grant access to the network's services including:
Access to the Subaru Technical Information System (STIS)
One-year subscription to the AutoWatch web portal
A yearly shop audit for quality repair production
Assistance with managing KPIs if a shop is struggling
Welcome kit including certification signage.
What are the Requirements to Join the Subaru Collision Network Program?
As a local shop, if you want to the certification network, the process is simple. According to Subaru's website, you will need to fill out a participation agreement to begin the enrollment process. To kick off the enrollment process, email info@subarucertifiedcollision.com for more information. Here are a few of the common questions in terms of specific shop requirements you may have to meet:
I-CAR Certification. To join, a shop must be I-CAR Gold Class Certified. If you are not, here is some information on how to start the I-CAR Road to Gold.
Tools. Subaru wants tools to meet certain specifications. So instead of requiring specific models or brand names, if your tools meet their specs, you are good.
Scanning. Subaru requires pre- and post-scanning. Shops use either the asTech scanning system or the SSM4 (Subaru) diagnostic scanning system.
Get in Touch with Subaru for More Information
Looking for more information on the Subaru Collision Program? Head on over to their certified collision center information page. We didn't really see a whole lot of information on this page, but it does provide the directions on how to get in touch with them about this program: email info@subarucertifiedcollision.com.