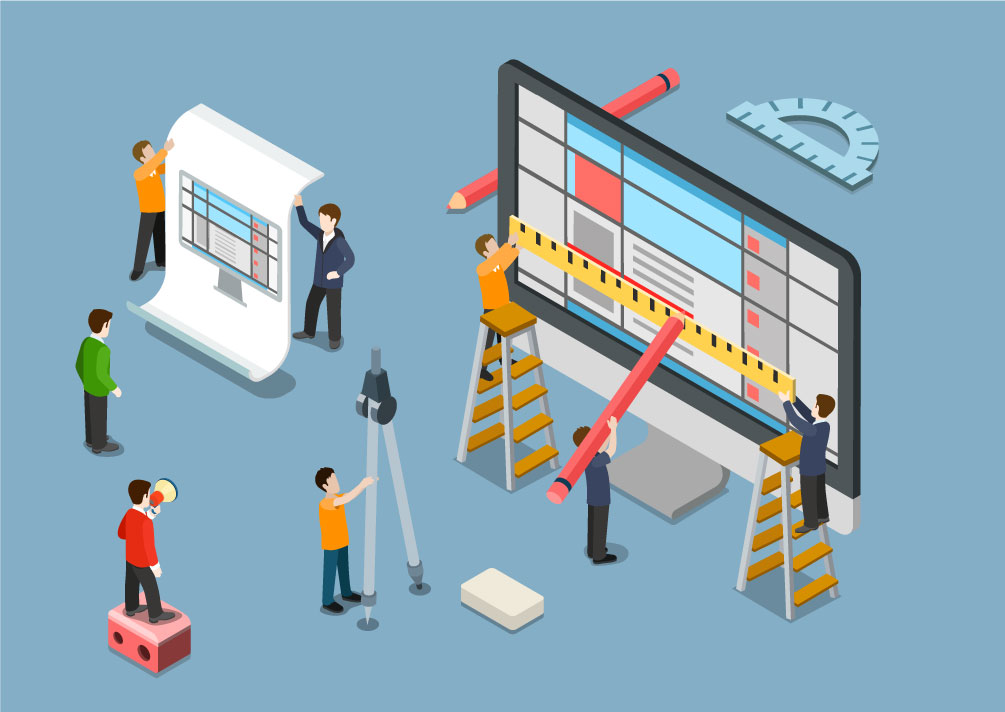 Web Usability
Keeping Users in Mind During Website Design
Do you ever get frustrated trying to navigate your own website? Tiny text on mobile devices, slow load speed, or grainy pictures? Web users look for websites that are easy to navigate, visually pleasing and enjoyable to read.
Let's increase your user retention by decreasing on-site frustration. Give AP Digital a call today at (800) 968-7981 for a free website consultation. Live in the Sykesville, Maryland area? Shoot us an email at info@absoluteperfectionmedia.com. We would love to set up a face-to-face meeting. Also, check out our tips below for making your website more user-friendly.
5 Tips for a More User-Friendly Website:
Readability:

Make it easy for users to digest all the important stuff on your site. An easily read website is a frequently read website. Not only do you want new site visitors, but you also want repeat visitors, the ones that keep coming back for more.

Design:

Consider your site's typography, colors, images, etc. A simple design allows users to focus on your content and also makes it pleasant to browse and easy to navigate.

Layout:

Many users don't read; they skim. Break up long paragraphs with headings, bullets, and images.

Content:

Keep it short and sweet – concise, engaging, and skimmable are the three characteristics of a website with killer content. Google values good content, rewarding you by boosting PageRank.

Imagery:

Images are a great way to get your message across without all the wording. Engage your users with images that are relevant and appealing.
So How's Your Website Doing?
With advanced tracking techniques, AP Digital's analysts are able to discover which pages are receiving higher levels of traffic, where that traffic is coming from, along with other trackable data. With the collected analytical data, AP Digital is able to take the proper steps in optimizing the usability of your site.
Increase the User Experience on Your Website
No problem. We'd love to see what we could do for you. Let AP Digital help you with all your online goals. With years of expertise in SEO and Web Design, the analysts at AP Digital are able to evaluate how your website is doing as well as track further improvement. Call one of our in-house professionals at (800) 968-7981 or click here to contact AP Digital online.