Thomas Greco Publishing of Nutley, New Jersey came to us seeking a responsive website redesign. TGP represents a variety of trade associations, providing industry updates and information to their audiences through online and print publications like Hammer and Dolly and New Jersey Automotive.
Thomas Greco Publishing was in need of a website design that was responsive and adapted well to all devices – mobile phones, desktops, and tablets as well as a solution for their issue archives. Using a third party publishing site to host their publications, their website visitors were being redirected to a different domain, making for an inefficient user experience. As a publisher of multiple magazines, TGP had new issues coming out each month and was in search of a comprehensive way of organizing their archives. Below you can see their old website.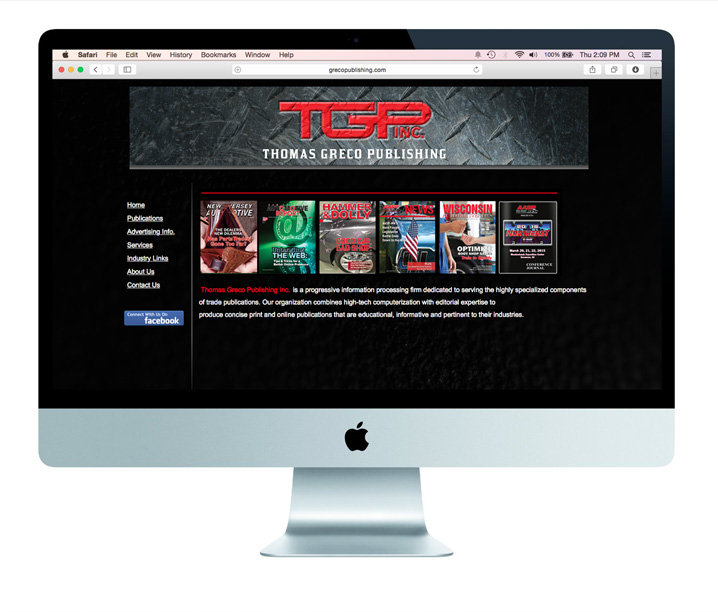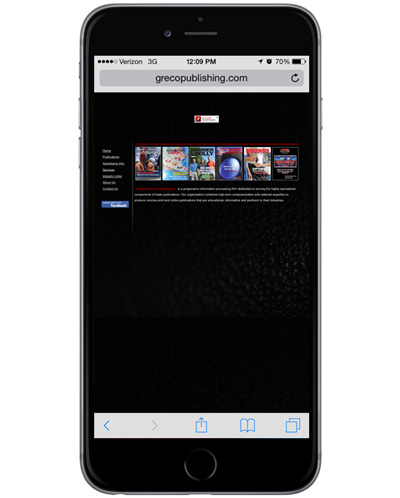 AP Digital optimized Thomas Greco Publishing's website for a responsive design so that website visitors can have an optimal user experience, whether they're viewing the website from a mobile phone, tablet, or desktop. AP Digital was also able to embed the issue archives onto the TGP site so users can easily navigate between archives within the Thomas Greco Publishing website. The result of this project was a clean and responsive website with a great user experience.
To view their website, visit www.grecopublising.com…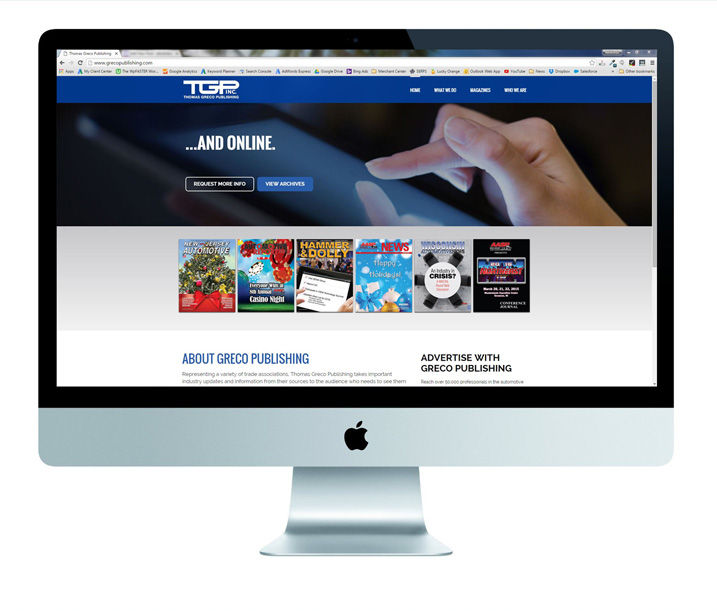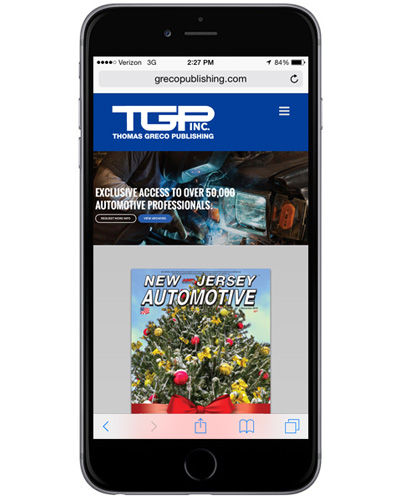 If you're in need of a responsive website redesign, contact AP Digital today for a free website audit and pricing. Give us a call at 800-968-7981 or click here to contact us online!